WEISER SIGNS PERMANENT DEAL AT BREMEN
German defender Mitchell Weiser has signed a permanent deal at Werder Bremen following his successful loan spell at the German Bundesligaoutfit last season. The 28-year-old joined Werder Bremen on loan from German top flight side Bayer Leverkusen last season and senior Bremen officials have made the decision to make the loan move a permanent one this summer. The permanent deal for the right-back was confirmed by Clemens Fritz last week Friday. Fritz is the head of professional football and scoutingat Werder Bremen. It was disclosed that Weiser has joined Bremen permanently with immediate effect.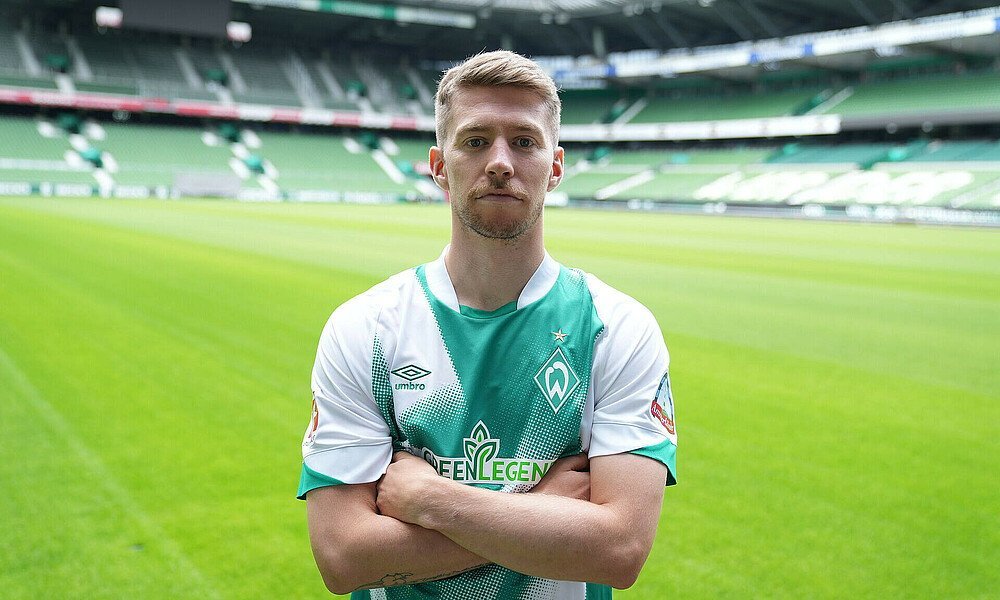 Werder Bremen right-back Weiser had scored twice in 24 appearances in German Bundesliga II on the back of joining the club as a Bayer Leverkusen loanee. He played his part as Bremen secured promotion to the German Bundesliga at the end of last season. In total, he has four goals in 37 German Bundesliga II games. In the German Bundesliga, the experienced defender has nine goals in 140 games.

In his professional football career, Weiser has played for the likes of FC Koln, Kaiserslautern, Hertha Berlin and Bayern Munich in addition to Bayer Leverkusen and Werder Bremen.

On signing for Werder Bremen permanently, Weiser said he felt right at home at the club when he joined on loan last season. He added that he's delighted to be able to continue playing for Bremen for a long time. Speaking further, the defender said it was special with the Bremen fans in the German Bundesliga II last season and he can't wait to see how it would be in the top flight this season.

Werder Bremen manager Ole Werner said Weiser is a key part of his team on and off the pitch while speaking about his permanent transfer to the club. He told the club's website that he's delighted that the right-back has signed permanently.